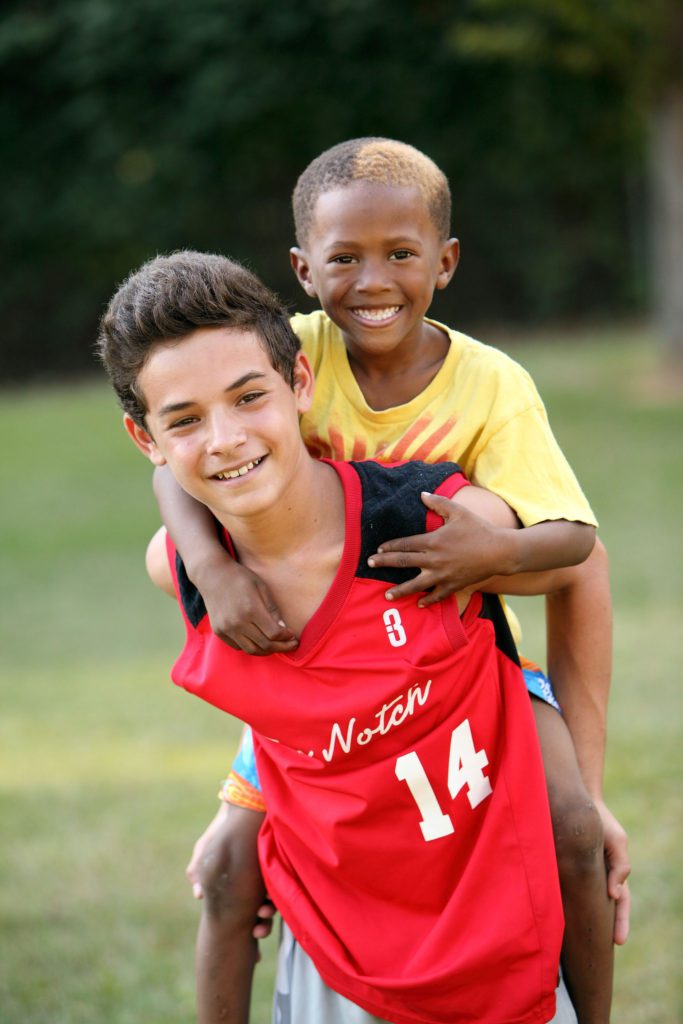 Founded in 2010, Creating Connected Communities (CCC), is a 501 (c)(3) nonprofit organization whose mission is to enhance the lives of children in need by developing our next generation of community leaders and volunteers.
Our annual programs, including after-school programs, Spring Festival, two Summer Festivals, Fall Festival, Teen Bash, and our signature event, Amy's Holiday Party, serve 2,100 children in need and provide more than 800 volunteer opportunities for Atlanta teens.
Through these programs, children receive thousands of gifts and meals. They participate in outdoor festivals, carnivals, craft projects, DJ dance parties, and more — all under the leadership of teen volunteers. The Jewish teens in our Leadership Development Program plan and implement our events while learning about community outreach, fundraising, and project management from young adult mentors.  These teens work collaboratively with their peers, create friendships, and gain valuable life-long leadership skills.