CCC is excited to share a new, "Covid-19 friendly" volunteer opportunity for teens and families that will provide some much-needed school supplies for students attending the Title-1 elementary schools we work with during the year. With help from our sponsors Factory Atlanta and The Packaged Good, our goal is to pack 2,700 Back-to-School Smile Bags, which CCC will supplement with personal care products and additional school supplies that each principal has deemed most critical.
How to help:
Choose the Smile Bag type you'd like to purchase supplies for and pack (see below)
Sign up and let us know how many bags you're committing to make. Need a suggestion? 25 bags would be a great place to start
Print a Smile Bag card for each of your bags. Fold it top to bottom, and then left to right so that the CCC logo is on the back and the front panel shows "Smile Bag!" Color and decorate the FRONT of the card and place it inside each zip lock bag.
Drop off your bags on Tuesday, August 11 at Factory Atlanta, located at 5616 New Peachtree Road, Chamblee, GA 30341. Bags may be dropped off from 9 AM – 3 PM. Please choose your desired time slot when submitting your sign-up form.
For this project, we will be supporting students in Kindergarten through 5th grade. To best help, we will be creating two variations of these Back-to-School Smile Bags. Please review the details of each bag and select which type you would like to purchase supplies for and pack.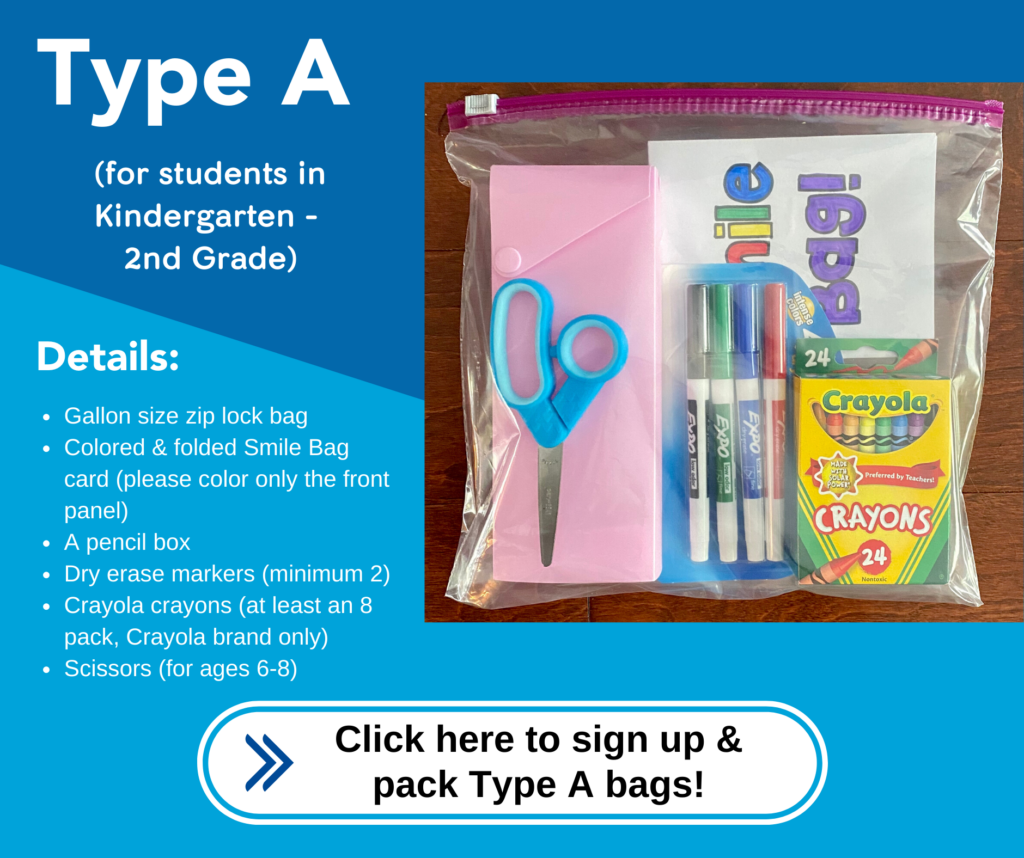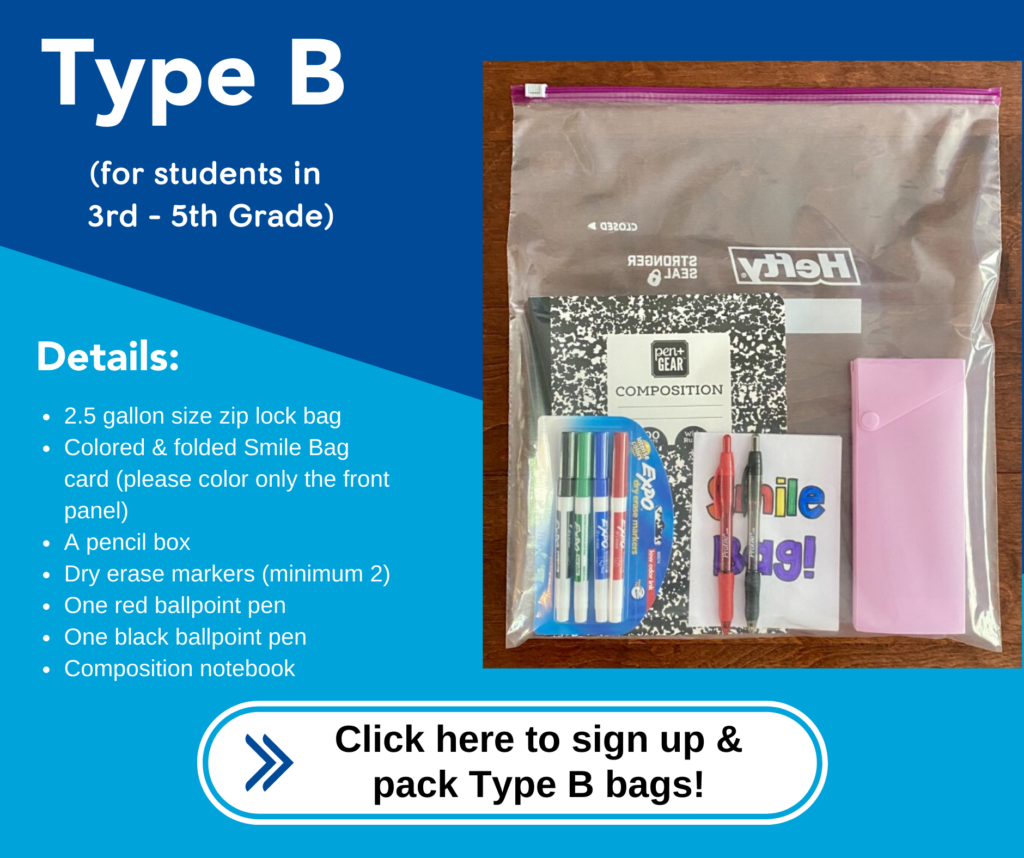 Don't have time to pack bags? You can still help!
We've created an Amazon Wishlist of some of the most needed items requested by our partner schools. If you'd like to help, simply click this link, choose an item to purchase, and select Tara Kornblum as your shipping address. CCC will take care of the rest!
You can also sponsor some Smile Bags with a monetary donation. You can donate on our website, or via Venmo at CCC-Inc. If you choose to donate through Venmo, please be sure to include your email address in the memo line.
Questions? Contact Lara Schewitz.