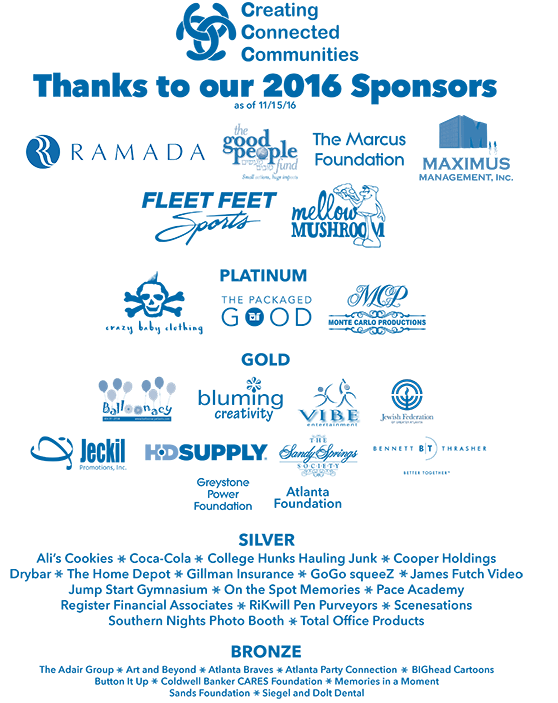 Every year Amy's Holiday Party and our other programs expand in scope and in number of participants as CCC further develops its mission of training young community leaders and serving children in need.
There is an evident need for this type of work in our community. In order to provide these opportunities, we look to the community to support our mission.
Annually, it takes over $120,000 worth of in-kind donations to make these programs a reality and meet the growing need in our community.
We are honored to thank our Corporate Sponsors for valuing our work and contributing to our growth and development.
Our In-Kind Wish List*
Gifts for Kids Ages 0-18 (no batteries required, guns or weapons)
Bus Transportation Services
Public Relations Services
Food & Beverages
Arts & Craft Supplies
Children's Activities & Entertainment
Store Gift Cards
*Our needs are based on serving 1,500 children and their families from homeless shelters, refugee centers, and foster homes each year.
Corporate Volunteer Opportunities:
Facilitate employee and family volunteer sign up for CCC events (Volunteers must be in 8th grade or above to work but younger children are welcome to attend with a parent to experience the event).
Host a toy drive to collect gifts for the over 800 children who attend Amy's Holiday Party.
Join the adult committee to assist in the logistical planning and implementation of our events (4-6 meetings per year).
Organize an office fundraiser such as "Dress Down for a Dollar Day" to raise money and awareness for CCC.
Come up with your organization's own way to support CCC – we will assist in the planning and implementation.
To learn more about sponsorship opportunities, contact Amy Zeide at amy@cccprojects.org.